E
N
Q
U
I
R
Y
Web designing company in Chennai, we expertised in static web designing, dynamic web designing, web & mobile application development, Software Development,logo design, brochure Design
Web Design & Development
We have team of highly qualified young professionals, our team believes in pushing the limits while exploring, innovating and creating.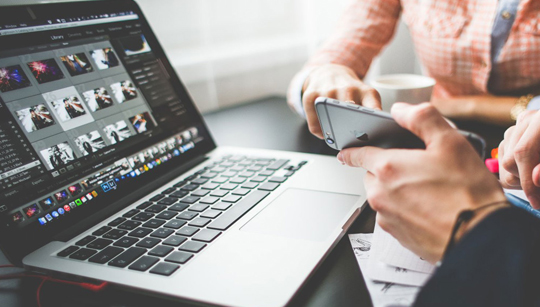 We understand the importance of our clients to access the latest technologies , to keep up with their competitors, we provide maximum hardware & utility to ensure that our customer's websites are up and running 24-hours a day, 365 days a year. We focus on providing competitively expensed private-label solutions to its customers & resellers.Web designing mainly includes the production and maintenance of the website, main contribution to the website includes the user experience design and search engine optimization.
Commonly web designers are expected to have awareness of usability and if their role involves creating the standard , appropriate code then they are also expected to be up to date with web accessibility guidelines. We have such a young professionals team who are experts in all aspects of website designing and website maintenance.
Professional Design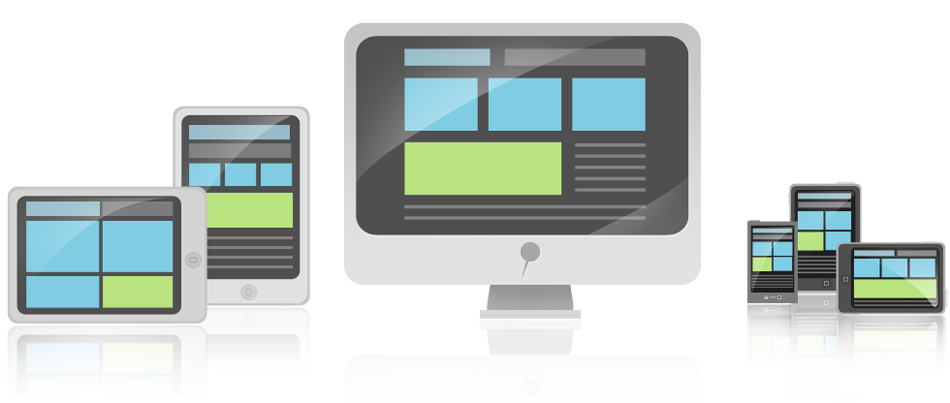 Usability
Irrespective of the website's functional complexity we aim at keeping interfaces simple and easy-to-use. We pay attention to various aspects to ensure positive user experience:
» User-friendly interface
» Intuitive navigational schemes
» AJAX-powered interactivity
» Task-oriented workflow
» Accessibility standards
Comprehensive Functionality
Front End Development
unctionality is what turns your website from a "shop display" into a powerful business tool. By delivering custom-built solutions Iflexion is able to provide the functionality that would completely match your actual business requirements. Modular approach to development allows us to expand the existing or add new functionality easily and cost-effectively when your business requirements change. As a result, you will receive the best return on investment into the current solution and decrease your expenditure on future system extension.
Languages : HTML5,CSS3,JQUERY,BOOTSTRAP,ANGULAR JS etc..,
Tools : Adobe Photoshop,Adobe Illustrator,Dreamweaver,Macromedia Flash
Back End Functionality
Depending on your requirements we can integrate different back-office management tools that will give you efficient control over various site operations. This may include non-technical content creation and publishing, dynamic structure generation, document management (incl. images, PDFs, video and audio files, etc), user management, access rights and permissions, business operations management (incl. clients, catalogs, payments, orders, etc.), site statistics module and others.
Languages : PHP,SQL,JSON,ASP.Net etc.,
Frameworks : CodeIgnitor,Larvel
Wordpress Sites
Once regarded as just a blogging tool, WordPress has quickly become a fully fledged content management system (CMS) for professional web designers and agencies, used on millions of sites across the world.
Joomla Sites
It is clear that Joomla is becoming more and more popular and reliable. There are many well-known labels or brands which are using this free CMS to build their own website. I'm sure that you know at least some of Joomla showcases.
E-Commerce Sites
Ecphasis provides a complete eCommerce website for startups, medium-sized and large businesses. With our innovative and intuitive interface, you can have a powerful eCommerce website for your business.
CMS Sites
CMS's are often used to run websites containing blogs, news, and shopping. Many corporate and marketing websites use CMSs. CMSs typically aim to avoid the need for hand coding but may support it for specific elements or entire pages.
Priciples
Need Analysis
Strategy based on the objective of app
Implementation
Flexible and user-friendly apps
Application testing
Integration with different platforms
Support and maintenance
Cost-effective web development services
services
We open new departments in EcphasisInfotech periodically. It gives our clients a unique possibility to decide what kind of consulting and supportive services they need. Moreover, with time we plan to open new departments and offices in other countries.